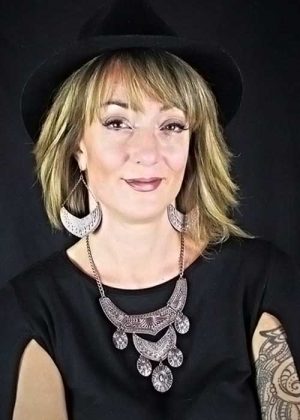 Back by popular demand! You loved her at 2016 Women's Festival!
Vanessa is a writer by instinct. Specializing in grant writing for the Arts, children's and special education nonprofits, she also crafts fundraising appeals for grassroots nonprofits as well as numerous newspaper and newsletter article publications centered around education and neurodiversity. Her adult career has focused on social justice, and gender-specific organizations; using her skills in research, networking, grant-writing, major donor cultivation, and diversity and advocacy training she's obtained over $250,000 in grants for local nonprofit agencies, and her major donor record includes a $750,000 endowment for empowering people with and without disabilities in South America with Dance.
For the past twenty years, she has worked in the nonprofit sector doing outreach, membership, single gender and social justice program development, mentoring and fundraising as well as entrepreneurship. Most recently she founded a cloud-based parent support network for families living with disabilities. Around the same time, she was recruited for an elected position with the County, winning the contested race by over 60%.
Vanessa is a coach because she believes in the power of all people to TRANSFORM their lives. She knows this to be true, because she's done it for herself, and has helped many do the same.
Roundtable topic: Team Building and Networking for Introverts