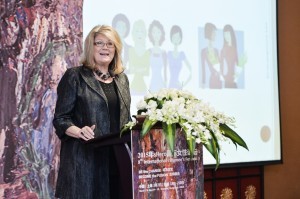 The Women's Festival was first conceived in 2009 in Santa Barbara, California by Patty DeDominic for the sole purpose of connecting women with the tools and resources they need to flourish and prosper in all aspects of their busy lives, giving them a sense of empowerment. All of the festivities have occurred during Women's History Month in March.
Patty and the original Women's Festival team have focused the interactive, multi-cultural celebration around the five critical areas of a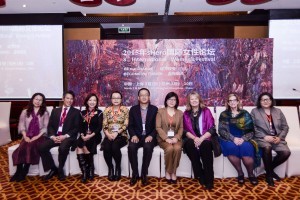 woman's life (we call them the 5 "Ps"): Personal, Professional, Philanthropic, Political and Planet.
The event has been so successful and enjoyable, that women around the globe are joining in on the fun, hosting their own Women's Festival in their neck of the woods. Our efforts have resulted in Women's Festivals in Arizona, Cayman Islands, Ireland, Shanghai and upcoming events in other global venues! Toronto is jumping on board and so is the Pacific Northwest. Women's Festival fever is contagious! In fact, have you caught the bug? Start your own festival! Read more here.