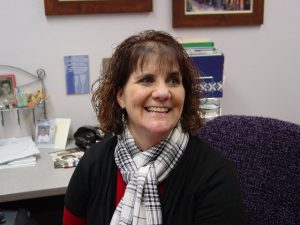 I have spent the last 25+ years with TIP – Trauma Intervention Program of Portland/Vancouver, Inc.  This is sensitive, personal work and it does not feel like a "job" to me – it feels like what I am supposed to be doing.
The best part of what I do is sharing and teaching others how to "be present" for people in crisis.  How to believe and trust that just showing up is what someone needs in their darkest hours.  So, can I find joy in walking into a complete strangers life at the worst moment in their life – yes.  I am honored and grateful to help them maneuver the "death system" and begin their grieving process.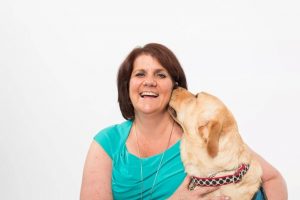 I have an amazing "facility dog" that lives with me and responds on trauma calls with me.  Her name is Hyacinth!
Here is a peek into the three days of a typical week for June –
51 citizens that have just completed 60+ hours of classroom training and have moved into our 3 month field training program.  I have encouraged, watched, listened and supported 15 of these citizens as they responded to someone in crisis for the first time.
I responded up on Mt. Hood at Timberline Lodge for the group of hikers that witnessed the death of their friend climbing the summit.  This afternoon, I responded to his place of employment to help his co-workers process the death and figure out how to move forward and honor him. How to deal with the national media attention and working with his family who lives in another country.
On Monday, I sat with a mom and dad who flew in from the East Coast because their son had died of suicide on Saturday and they didn't know what to do next and how to get him back home.  His twin brother was present and was the one that found him.  He had just moved to this area on Wednesday to live with his brother and died on Saturday.  Their birthday was Tuesday – and were turning 30.  So instead of celebrating a milestone birthday, they are planning a funeral and making final arrangements.
My job is crazy, and sometimes sad, but every single day it is rewarding.  I am honored to be allowed into people's lives at such an intimate, emotional time and hold space for them as they grieve.
My son always told people – "my mom is a professional best friend and she teaches other people how to be a best friend too".  I guess that sums it up.
~ June Vining