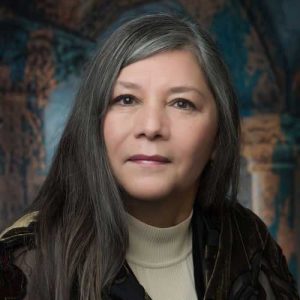 Shoshone-Bannock Tribal member, a long standing community and diversity advocate residing in Vancouver, Washington.
Becky has been a Woman of Achievement Honoree, MacWilliams Evergreen Award, Val Joshua Racial Justice Award recipient  among others.
Her current involvement includes WSU and Clark College  Diversity & Equity Committees, the Police Chief's Diversity Advisory Team, Community Diversity Equity and Inclusion. Clark County Historial Museum and Society Board member. Selection and Board Member of the Dream Catcher Scholarship bestowed by Clark College Equity & Diversity Department.
Becky also speaks and lectures in the Portland, Vancouver area when available.