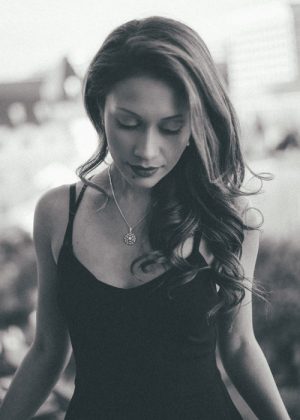 "My heart just burst into a thousand songs after reading I Am Yours by Reema Zaman. From the first word to the last, this story is phenomenal triumph of one woman's body and voice rising up and through a culture that would quiet her. Moving through experience and language without flinching, Reema reminds us that to have a body is to bring a soul to life. A stunning debut."
—  Lidia Yuknavitch, author of The Misfit's Manifesto, The Chronology of Water, The Small Backs of Children, and The Book of Joan.
Reema Zaman is an award-winning writer, speaker, sexual assault survivor and recovery coach. Born in Bangladesh, raised in Thailand, and presently residing in Oregon, she holds a double BA in Gender Studies and Theater from Skidmore College. A winning recipient of the prestigious Oregon Literary Arts Award 2018, Reema is the author of the forthcoming memoir I Am Yours (April 2019). Her work has been published in B*tch Magazine, VIDA, SHAPE, Hippocampus, NAILED, Full Grown People, The Huffington Post, and Your Tango, with forthcoming titles in The Rumpus and Narratively. She is the creator of Dear Reema, where she responds to readers' letters on healing and rising from sexual assault, divorce, anorexia, heartbreak, and trauma, on building self-esteem, self-love, forgiveness, and owning one's voice.
As a speaker, Reema tackles challenging topics and vulnerable stories with exceptional poise, eloquence, and warmth. Her most notable talk is You Are The Voice. Merging motivational speech, theater, and spoken word, You Are The Voice is a talk on healing and rising beyond rape and other adversities. It explores the power within all women, our ability to be the authors of our lives and leaders in the larger world. She performs at various colleges, conferences, and other venues. Her other acclaimed talk is "Me Too, Now What: The Art of Turning Tragedy into Triumph".
Reema is an Oregon Literary Arts Fellow 2018, and was a finalist for Lidia Yuknavitch's The Voice is a Muscle Award, 2017. Her essay The Harvest of Bodies is part of her Oregon Literary Arts Award winning piece. Her essay The Authored Self is a Pushcart Prize 2018 nominee.
​To read, watch, or learn more, please visit www.reemazaman.com.