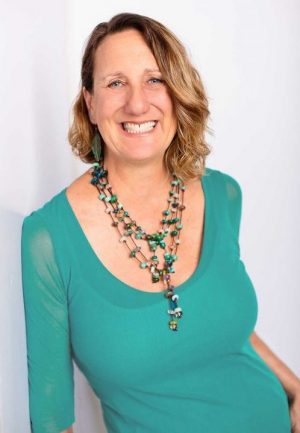 Brecia Kralovic-Logan is a passionate champion of creativity who has spent the last 40 years helping people of all ages to embrace and express their unique individuality.
In March of 2017, she was a part of a team of women who produced the 2nd annual International Women's Festival Pacific Northwest in Vancouver, Washington. They invited 6 vibrant, successful, and engaged women to be speakers and share their inspiring personal stories. In telling their stories, several of the speakers revealed that they had experienced some form of sexual abuse. As this theme emerged the audience was asked if they would stand up if they too had experienced sexual abuse. 3 out of 4 women stood in that room. It was then Brecia knew that she was being called to do something more to help empower women to thrive. It just wasn't clear what that would be.
A month later while attending an international peace conference in Belfast where she met artists who were using their art to call attention to peaceful solutions to conflict.  She was there as a part of a panel for the Global Art Project for Peace. While there, Brecia's belief in art as a powerful means for building connection and community was reinforced and she came away with a commitment to use her unique artistic voice to engage on a much larger scale than ever before.  She had a clear vision of what that could look like.
She imagined a collaborative weaving that would be a visual representation of women's lives from around the world and a catalyst for collaborating on solutions to the challenging issues that women face globally.
Finally she could bring her expertise as an artist, author, champion of creativity, and women's advocate together to collaborate with her global sisters to raise their voices to be heard and to be seen.
Visit www.womenswovevoices.com for more about Brecia and her latest project.